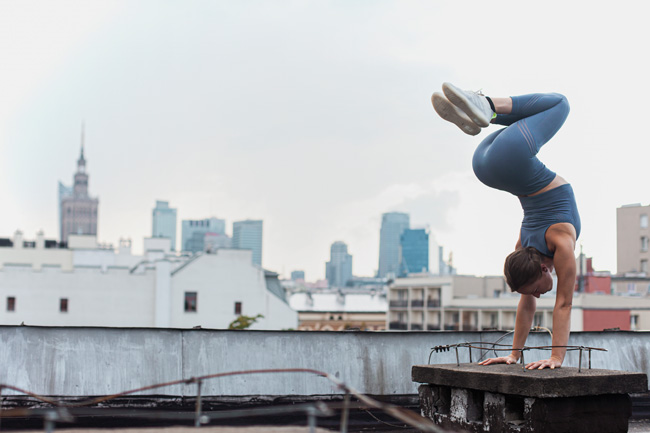 Handstand Workshop mit Marta
ABC of handstands" – 03.10.2020 oder 28.11.2020 14:00-17:00
This workshop is for beginners as well as for those of you who already can do a handstand but it's not perfect and you would like to make it (closer to) perfect! 😉
Learning how to do a handstand is a process of discovering your own potential, gaining confidence and overcoming your internal barriers. Regardless of whether you never did a handstand in your life or maybe you are already well oriented in this acrobatic trick, you will certainly gain a valuable experience during this workshop. I will give you helpful tools and share my knowledge about handstands so that you will have the skills and courage needed for practicing the art of balancing on your hands.
You will work on alignment, proper work of the shoulder girdle, discovering the basic principles of handstands, so you can build confidence and increase your body awareness. You will learn exercises that will help you unite body and mind and create a solid foundation for standing on your hands. You will work both independently and in small groups, in an atmosphere full of support and mutual concern for safety, appropriate for all levels of practice.
Prerequisites to join: none, all levels welcome!
Price: 40 Euro normal/ 35 Euro Studenten
Reserviere dir vorher online einen Platz, diese sind auf 12 begrenzt!Anmeldung online bis spätestens 24 Stunden vorher!